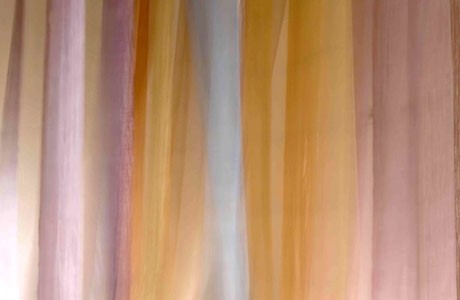 | MISSION
The antique art of natural dying  practiced by Arte and Natura allows the contemporary man, and the vital and beneficial energy of color extracts from plant dyes, to come together  to discover  a new and personal affinity within the vegetable world.
Life is given to new creations to be worn and to artistic operas as well, inspired by nature's cycles  bringing  with them vitality and  dynamicity. Drapery, scarves  and  one of a kind clothing in iridescent  and  unique tones with therapeutic and hypo-allergenic properties.
Results achieved, through scientific research on their properties,  have brought to light the importance of plant colorants  within a  rational management  of natural resources. 
They constitute a renewable and eco-sustainable resource contrary to the derivatives of petroleum.
Natural dying has an antique history, a dynamic present and a promising future.